RESOURCES & TESTIMONIALS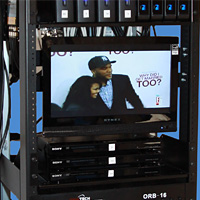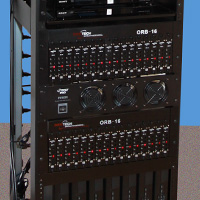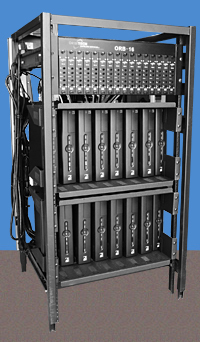 Orbitech Satellite Services has commercial customers in a wide range of industries. Read what clients have said about working with us:
I contacted Orbitech Satellite Services when cable TV went to a digital signal only. It would have required us to purchase a converter box for each display screen—a very expensive option for each of our six health clubs.
Satellite was a cheaper and more flexible way to go. We're now able to offer personalized cable TV channels to our members on each piece of cardio equipment. This is an important amenity for our members. Orbitech Satellite came in with knowledge and experience and designed and installed a system that works perfectly for us. And they did it under a tight timeframe at a fair price. Their quality work, service, skill, ability to manage multiple projects, and prompt attention for post installation service make them a great choice.
Rich Steere, CEO and Managing Partner, The Edge Fitness Clubs
As the General Manager for the past 25 years of BATV-Television Channels 5, 95 and 96, I realized that adding a series of immense professional satellite dishes to our existing broadcasting system would give out viewers additional diverse programming.
Howard Steven Frydman, General Manager and Executive Director of BATV – Connecticut Channels 5, 95 and 96
Orbitech Satellite installed two satellite systems for us and eight, wall-mounted televisions. This allowed us to provide employees with TV entertainment in all the break areas and to run PowerPoint presentations in our cafeteria for employee meetings. With 550 employees, this improves everyone's spirits and our communications.
Orbitech was prompt to respond to our requests for scope of work, quotes and installation scheduling. They could be trusted to work in secure areas and independently. They're a highly-qualified team and clearly very knowledgeable, yet they explained things in layman's terms, which made working with them a pleasure.
Laurel Cox, Executive Assistant, Konica Minolta, Windsor, CT
Customers include:
State and Federal Agencies

Correctional Facilities

Police Departments

Healthcare Facilities and Hospitals

College, Universities and Schools

Submarine Bases

Airports and Ferries

Hotels and Motels

Restaurants and Sports Bars

Baseball Stadiums

Fortune 500 Companies

Banks and Office Buildings

Political Headquarters
Contact us for additional references, or to set up a consultation or obtain pricing.